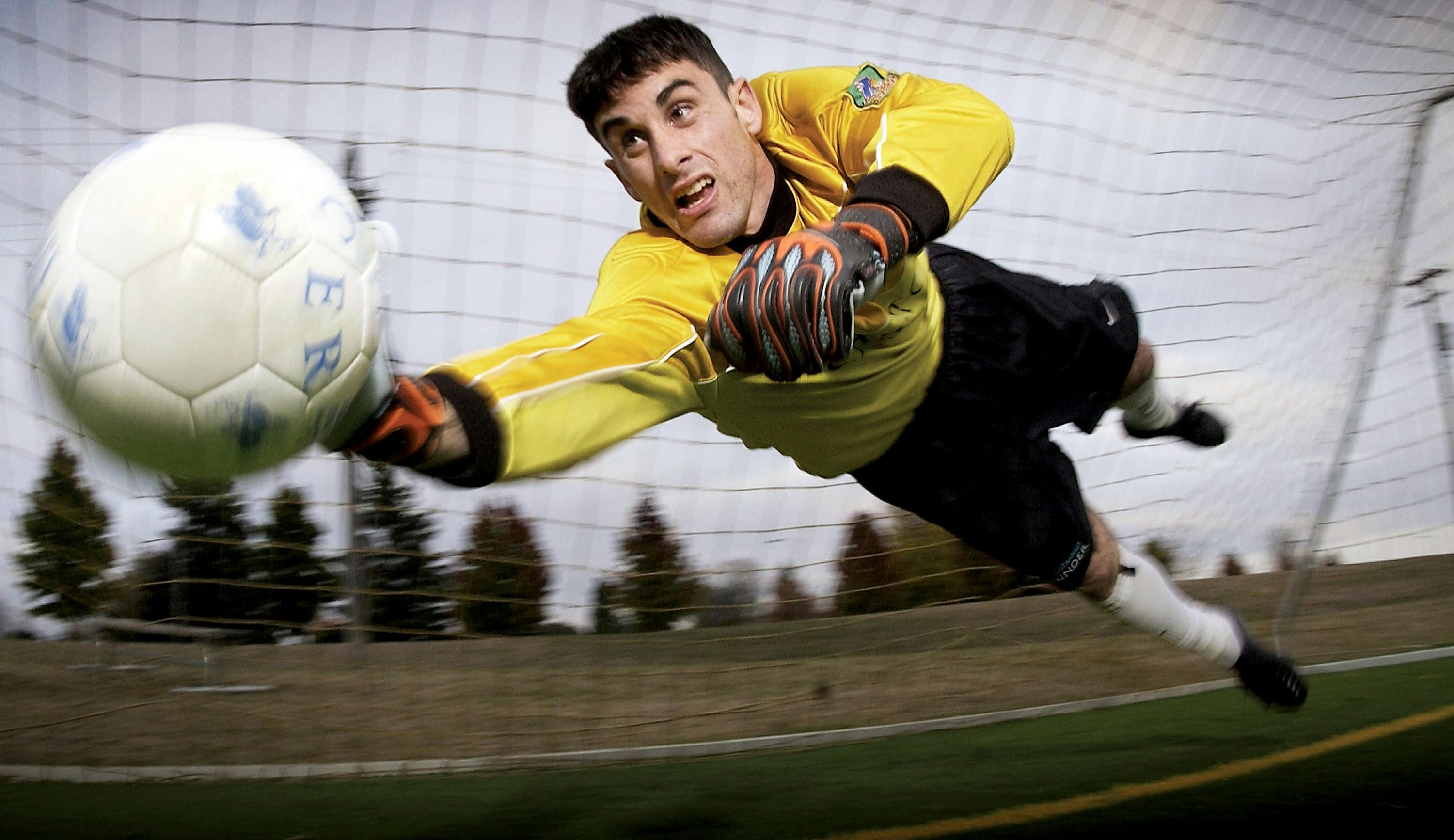 By: Jasmine Dohemann
Also known as the beautiful game, soccer is the world's most popular sport.[1] Due to its popularity, there is a plethora of financial investment in soccer at the professional level.[2] Soccer is particularly popular in Europe, where professional soccer is governed by the Union of European Football Associations ("UEFA"), with teams from across the European continent playing under what is commonly known as the UEFA Champions League.[3] Under this confederation is the English Premier League ("Premier League"), a league separate from the UEFA Champions League, containing the top professional teams in England. These teams, like Liverpool or Manchester United, have cult followings worldwide.[4]
Recently, Premier League team Manchester City found itself in hot water after UEFA found that the organization "committed serious breaches of the UEFA Club Licensing and Financial Fair Play Regulations."[5] Simply put, Manchester City was caught manipulating its financial records from 2012-2016.[6] The Financial Fair Play ("FFP") Regulations have been in place since 2011 after a concerning number of teams were suffering from, yet still operating under, a financial deficit.[7] As a result, the FFP Regulations were implemented to ensure that a team's spending does not dramatically outweigh its income.[8] Manchester City was caught after a series of leaked e-mails that found the team overstating its sponsorship revenue.[9] Manchester City's owner funneled money into the team via his holding company, Abu Dhabi United Group (ADUG), which was then rerouted to come off as an inflated sponsorship with Etihad airlines.[10]
As a result of this fraud and Manchester City's refusal to participate in the ensuing investigation, UEFA banned Manchester City from participating in the UEFA Champions League for two years and imposed a thirty million euro fine.[11] After continuous denial of wrongdoing, Manchester City appealed UEFA's decision at the Court of Arbitration for Sport ("CAS") last month.[12] In the meantime, before the Premier League's suspension of the season due to coronavirus fears, Manchester City was permitted to play in the UEFA Champion's League while their appeal was under review.[13]
Manchester City is facing an uphill battle. Signs point toward the CAS upholding UEFA's decision since the arbitration body has historically supported UEFA's FFP Regulations decisions.[14] Further, if the CAS was to rule against UEFA, the FFP Regulations would be seriously undercut or fall apart altogether and would thus substantially affect the financial governance of soccer teams.[15] Thus, simply as a means to preserve UEFA's efforts to improve European professional soccer's financial health, the CAS will likely uphold UEFA's rulings.[16]Moreover, UEFA can impose sanctions and conditions on teams that fail to comply with FFP regulations, and these sanctions or conditions range from warnings to withdrawal of a title or award after weighing various factors to determine the severity of the infraction.[17] This further illustrates that the CAS will likely rule in UEFA's favor, because even though a fine is more common, to disqualify Manchester City from "competitions in progress and/or exclusion from future competitions" is one of the last disciplinary resorts.[18]
However, because of coronavirus-related delays leading to the CAS' closure until May 1, Manchester City may still see itself participating in Champions League matches this coming September.[19] This is possible even if the CAS does not rule in Manchester City's favor, as the team could then appeal to the Swiss Federal Tribunal.[20]
The possibility of a freeze on UEFA's ban does not come without major pushback from across the league. Further adding to Manchester City's struggles, nine clubs, including Manchester City's big rivals like Manchester United, Arsenal, and Chelsea, filed a joint application to block Manchester City's continuance in the UEFA Champions League until the CAS issues a decision on Manchester City's appeal.[21] The teams argue that to allow Manchester City to continue to participate in the UEFA Champions League would be rewarding them for bad behavior.[22] This sentiment rings especially true after Manchester City was caught violating FFP regulations in 2014.[23] That time, the team's sixty million euro fine was reduced to twenty million euros withheld from the team's UEFA Champions League participation after Manchester City agreed to comply with the sanctions.[24] To Manchester City's rivals, it seems as if time and time again Manchester City has been able to violate FFP Regulations with minimal consequence.[25]
So, the final question is: what's next? With the coronavirus pandemic, the UEFA Champions League has been postponed.[26] With this postponement, Manchester City might be able to participate in the next UEFA Champions League.[27] Should the arguments made by Manchester City's rivals be taken into account? Is enough actually enough, or will Manchester City clear its name? Only time will tell.

---
[1] 25 World's Most Popular Sports (Ranked by 13 Factors), Total Sportek, https://www.totalsportek.com/most-popular-sports/ (last visited Mar. 28, 2020).
[2] Id.
[3] UEFA, www.uefa.com (last visited Mar. 24, 2020).
[4] Premier League, www.premierleague.com (last visited March 24, 2020).
[5] James Nalton, Manchester City Appealing UEFA Ban and Fine, Court of Arbitration for Sport Confirms, Forbes (Feb. 26, 2020), https://www.forbes.com/sites/jamesnalton/2020/02/26/manchester-city-appeal-uefa-ban-and-fine-ffp-cas-statement/#23927c0721ee; Nick Greene, Why Manchester City Got Banned From the Champions League, Slate (Feb. 14, 2020), https://slate.com/culture/2020/02/manchester-city-banned-champions-league-uefa-sponsorship-scandal.html.
[6] Greene, supra note 5.
[7] Timothy Liam Epstein, Manchester City Soccer Club Challenges Champions League Ban, Chi. Daily L. Bulletin (Mar. 3, 2020), https://www.chicagolawbulletin.com/timothy-epstein-manchester-city-challenges-champions-league-ban-20200303.
[8] UEFA, Financial Fair Play: All You Need to Know, https://www.uefa.com/community/news/newsid=2064391.html
[9] James Nalton, Manchester City: Investigators Into Finances Continue With Possibility of New UEFA Probe, Forbes (Feb. 19, 2020), https://www.forbes.com/sites/jamesnalton/2020/02/19/man-city-ban-ffp-champions-league-uefa-premier-league-investigation/#9aeea0d65efb.
[10] Bobby McMahon, UEFA Bans Manchester City for 2 Years: Separating Facts From Fiction, Forbes (Feb. 16, 2020), https://www.forbes.com/sites/bobbymcmahon/2020/02/16/uefa-ban-manchester-city-for-2-years-separating-the-facts-from-fiction/#7819c9f9204f.
[11] Nalton, supra note 5.
[12] Id.; see Simon Evans, Soccer-City's UEFA Ban Appeal Up in Air as CAS Grapples With Coronavirus, Reuters (Mar. 14, 2020), https://www.reuters.com/article/health-coronavirus-soccer-cas/soccer-citys-uefa-ban-appeal-up-in-air-as-cas-grapples-with-coronavirus-idUSL8N2B70BM (noting that coronavirus may delay Manchester City's hearing in front of CAS as the court has begun postponing other hearings).
[13] Tom Morgan, Manchester City's Premier League Rivals Launch Reported Legal Bid to Stop Them Playing in Champions League, The Telegraph (Mar. 24, 2020), https://www.telegraph.co.uk/football/2020/03/24/manchester-citys-premier-league-rivals-launch-reported-league/.
[14] Dunbar, supra note 9.
[15] UEFA Has to Win CAS Battle With Man City—or FFP is Doomed, Says Finance Expert, FourFourTwo (Feb. 15, 2020), https://www.fourfourtwo.com/us/news/uefa-has-win-cas-battle-man-city-or-ffp-doomed-says-finance-expert.
[16] See UEFA, supra note 8.
[17] Id.
[18] Id.
[19] Id.
[20] Id.
[21] Harry Winters, Nearly Half of the Premier League Aim to Stop Man City From Participating in the Champions League, Sports Illustrated (Mar. 24, 2020), si.com/soccer/manchestercity/news/premier-league-clubs-looking-to-stop-manchester-city-playing-in-next-seasons-champions-league (noting that the "top six" teams of the English Premier League have protested Manchester City's continued participation in the Champions League).
[22] Nalton, supra note 10.
[23] Id.
[24] Id.
[25] See Winters, supra note 17 ("For too long, [Manchester] City have been able to get away with breaching the rules at the expense of at least one other club that has been unable to get into the Champions League. The fear is that they will be able to delay any punishment and — should they win the appeal — get off scot-free, which would be outrageous.").
[26] Evans, supra note 12.
[27] Dunbar, supra note 9.